Dr. Emmanuel Rammos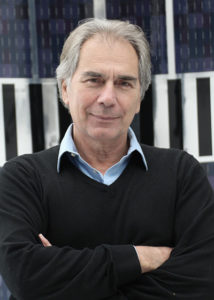 Dr. Emmanuel Rammos
Emmanuel brings 40 years invaluable industry and international organisations expertise and  network to the company. He started his career in PHILIPS – France, involved in pioneering work in satellite TV, including the invention of the world first commercial flat antennas.
As a Staff member in the European Space Agency (ESA)  for 31 years, he held various engineering and management positions, managing multi-million industrial projects and facilities deployment and acting as contact to EC committees and Industry; Since his retirement  in September 2015 from his last post as Head of the TIA Director Office and ESA Senior Advisor, he has been fully devoted to the development of ORCA.
Has been involved in IPR licensing, technology transfer and industrialisation with major European industries, including consumer production in co-founded SMEs. Has been instrumental in the development of satellite internet and coordinated at inter-ministerial level the GNSS activities in Greece and was delegate in EU instances and in OECD. Holder of more than twenty five patents, Emmanuel has been giving courses on satellite technology and business in Oxford University, in Toulouse Aerospace Polytechnic and the University of Athens.
Irina Rammos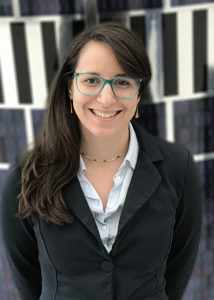 Irina Rammos, MSc. Sedimentary Geology
An Earth science/geologist, working on temporal and spatial coverage simulations to identify ORCA applications, and our source of key infrastructure monitoring knowledge.
She has worked as a pipeline engineer, designing and performing stress calculations of pipelines. She was furthermore member of the international remote support team for the Euro-Moon-Mars mission at the MDRS (Mars Desert Research Station) in Utah.
Tim Heijmann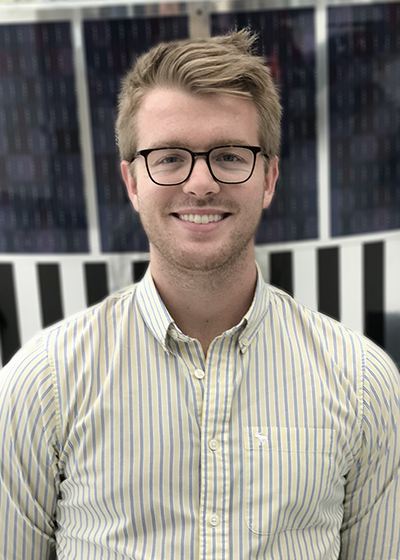 Tim Heijmann, MSc.
A major space enthusiast, and double Master International Management (CEMS & RSM) cum laude graduate from the Rotterdam School of Management. He is devoted to business development, company strategy, and financing activities.
He has studied international business (BSc and MSc) at top-ranked universities across three continents, notably specialising in entrepreneurship and entrepreneurial finance in Los Angeles at the University of Southern California.
Lyssandre Rammos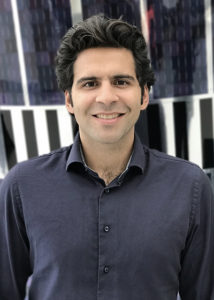 Lyssandre Rammos, Msc.
As co-founder of SkyfloX and certification & flight test engineer, Lyssandre is our link to the aviation world.
He has been involved in over 25 projects over the last 7.5 years in more than 10 countries. He was project lead of two CS-LSA certifications, flight test lead of several flight test campaigns, and has performed structural, aerodynamic and system tests for the Solar Impulse aircraft.
Marcus Basien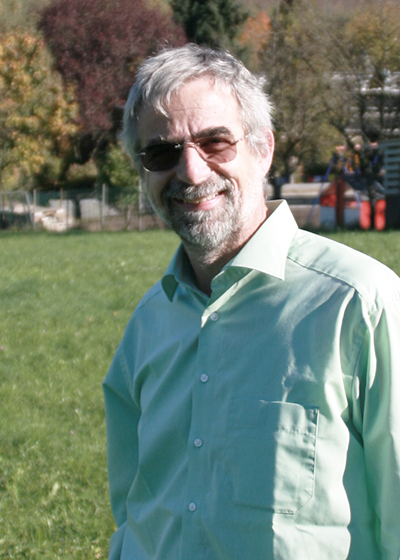 Marcus Basien
A true "allround engineer", Marcus Basien brings three decades of experience in aircraft design, testing and certification into the project.
Currently Technical director and Head of Design at AD&C, with a track record too long to list, notable projects include the position of chief engineer at Extra aircraft, head of flight testing, lead certification of the Solar Impulse aircraft and lead engineer of its prototype.
Boris Kölmel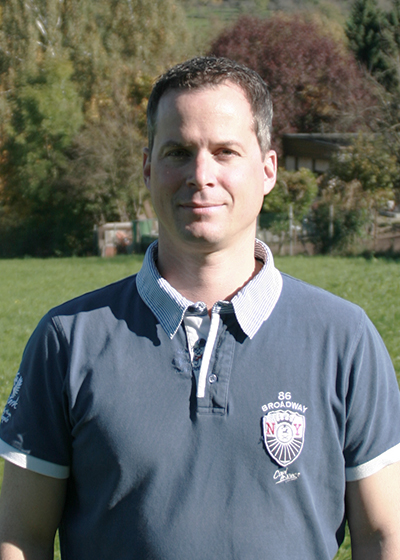 Boris Kölmel
Boris has extensive procedural and regulatory know-how in aviation certification, a key asset to the team.
As Head of Airworthiness and Managing Director of AD&C, Boris knows what it takes to get a product or airplane certified, and has proven this over the past 15 years. The most gratifying evidence of his skill is the fact that AD&C is considered a very competent and trustworthy partner by the European Aviation Safety Agency (EASA).
Dr. Nicos Spyropoulos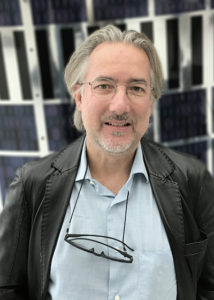 Dr. Nicos Spyropoulos
Nicos brings to the company key Earth Observation market knowledge and expertise.
He has over 25 years of Earth Observation and Satcom industry experience. He worked internationally as IIS-EOSAT, Space Imaging LLC, Definiens AG, ZOElectronic, Cosmoline, KB Impuls, 5CI-Skybox and UrtheCast executive and as project manager in various funded projects of DG-XI, XII, XIII, Comett, MedSpa, ACTS, Interreg III-C, and European Social Fund Programmes. Sigma was one of the first European companies that dealt with space based FMV after the 40 years of the first 3 missions of Landsat 1, 2, and 3 with the RBV sensor.
Project DOCS Partners
Experts in space and aeronautics.
The European Space Agency supports ORCA through project DOCS (Demonstration of ORCA Constellation Services). With a team of international space and aviation entities, SkyfloX addresses ORCA from technical, business, and legal points of view.
SkyfloX

Founded in 2016, SkyfloX has been licensed by ESA for the promotion and commercial deployment of ORCA. As a Prime Contractor for DOCS, SkyfloX is in charge of the management of the full project, the overall system design and architecture, the coverage simulation, the business analyses and the legal analyses, for which SkyfloX contracted with Dr Pedro Leon de Mendes, Professor at the Air and Space Law of the University of Leiden.

Prime Contractor
Aircraft Design & Certification

Experts in design and certification of aircraft, with many successful projects all over Europe and the world. Maybe their most notable project is the well known Solar Impulse project, in which AD&C had the engineering lead and was extensively involved in the certification. AD&C will design the payload's aircraft integration, conduct test flights, and ensure full EASA certification.

Aircraft Certification
TUIfly the Netherlands

Since 2005, TUI fly the Netherlands is the airline of tour operator TUI Netherlands. Together with other TUI Group airlines, TUI operates a fleet of over 140 aircraft. TUI fly the Netherlands has an advisory role in payload placement, and installation & operational procedures.

Airliner
VITO

VITO's Remote Sensing department develops state-of-the-art multi- and hyperspectral earth observation systems. VITO identifies the payload equipment, performs adequacy evaluations, and creates the processing infrastructure.

Earth Observation
TNO

TNO is the largest independent research institute in the Netherlands. With their extensive terrestrial- and space based connectivity expertise, TNO will make various payload communication trade-offs.

Connectivity
SIGMA Geotechnologie

SIGMA specialises in geospatial intelligence applications, products & services. With 20+ years of experience in the Earth Observation industry, SIGMA provides key market knowledge and expertise.

Market Expert